Correcting Login Passwords
If you are seeing your username be auto-populated, your browser and/or a password manager is remembering your login information. This is an issue on your computer, not with Next9.
To correct the issue:
In Safari
Edit your AutoFill preferences as described in https://support.apple.com/guide/safari/autofill-ibrwa005/mac  Choose Safari > Preferences, then click AutoFill. Look for your website address, then click Edit to edit or delete the saved information.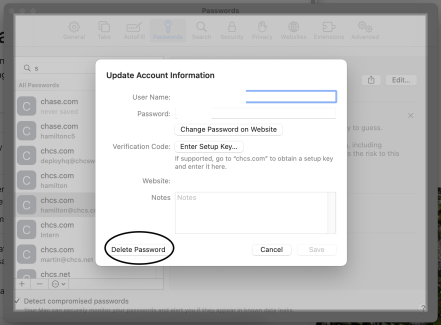 Chrome
See https://support.google.com/chrome/answer/95606?hl=en&co=GENIE.Platform%3DDesktop
On your computer, open Chrome.
At the top right, click Profile   Passwords .

If you can't find the Passwords icon, at the top right of your screen, click More   Settings  Autofill  Passwords.

Show, edit, delete, or export a password:

Show: To the right of the website, click Show password . If you lock your computer with a password, you'll be prompted to enter your computer password.
Edit: To the right of the website, click More   Edit password.
Delete: To the right of the website, click More   Remove.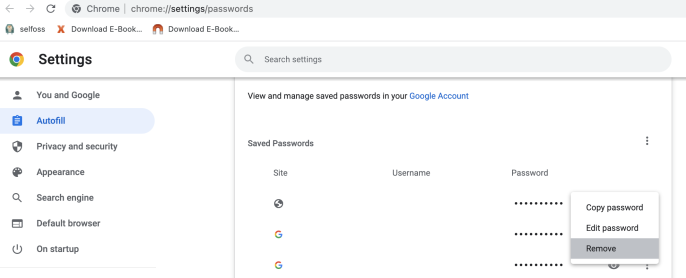 Other Password Managers
If you are using a password manager like Lastpass or 1Password, see their documentation on how to change what is saved.